Official Switzerland Distributor De Rosa
NgProbike.com is authorized Official Distributor of DE ROSA brand.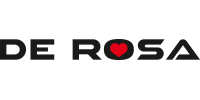 NGProbike.com heritage
The origins of NGProbike.com can be traced back to a small independent bike shop called Gino Cycles owned by Gino Pelle, born on 1949, Swiss resident, which had been trading since the 1976s as professional mechanics. He also assisted several times the "Giro d'Italia", "Giro Greek", "Giro" of Sicily"; "6 giorni Milan"; "Tour Louxembourg"; "Parigi-Roubaix"; as official mechanic of several teams. The shop is located at Corso San Gottardo 104 Chiasso Switzerland and employes a handful of staff. Gino Pelle took an interest in the online shop and decided to go online in 2014. Gino Cycles decide in 2013 to cooperate with NGProbike.com SAGL to highlight its early interest in the growing world of online.
The birth of the business
NGProbike.com officially started trading on the 10th April 2013. During this same period "Gino Cycles" was doing a good trade as a local bike shop and national mail order service. The son Ivan Pelle and Andrea Ferrini, NGProbike.com SAGL associated, were internet enthusiasts and were excited by the untapped potential of trading online.
NGProbike.com's first official premises, was a modest spare room at the back of "Gino Cycles". To get their online business off the ground, Andrea & Ivan started selling some of the shop's stock on the internet. NGProbike.com's sales were steadily increasing in 2013 and this prompted Andrea & Ivan to think about the business on a much larger scale. After deep discussions they decided that the natural evolution of the business was to transform NGProbike.com into a customize bike retailer. In 2013 a larger deposit in Chiasso Switzerland was identified as the base to take their young and fun company to the next level.
NGProbike.com expansion
NGProbike.com continued to experience impressive growth and was adding one new brands to keep up with consumer demand. Not forgetting our test track that every bike we sell is tested and ridden on, ensuring they truly are Ready to Ride.
Direct suopervision of the experienced Gino Pelle is driving NGProbike.com forward and ensuring that the company continues to raise the bar and provide a great service and stocking the very best products. In doing so NGProbike.com were able to launch the new websites for our overseas consumers in 2014.